Organo™ Gourmet Hot Cocoa provides a delicious chocolate flavor with organic Ganoderma lucidum. Comfort and warmth in a cup that the whole family can enjoy.
Organo™ Gourmet Hot Cocoa is a delicious blend of rich cocoa and ganoderma in a creamy, delicious drink mix that the whole family can enjoy.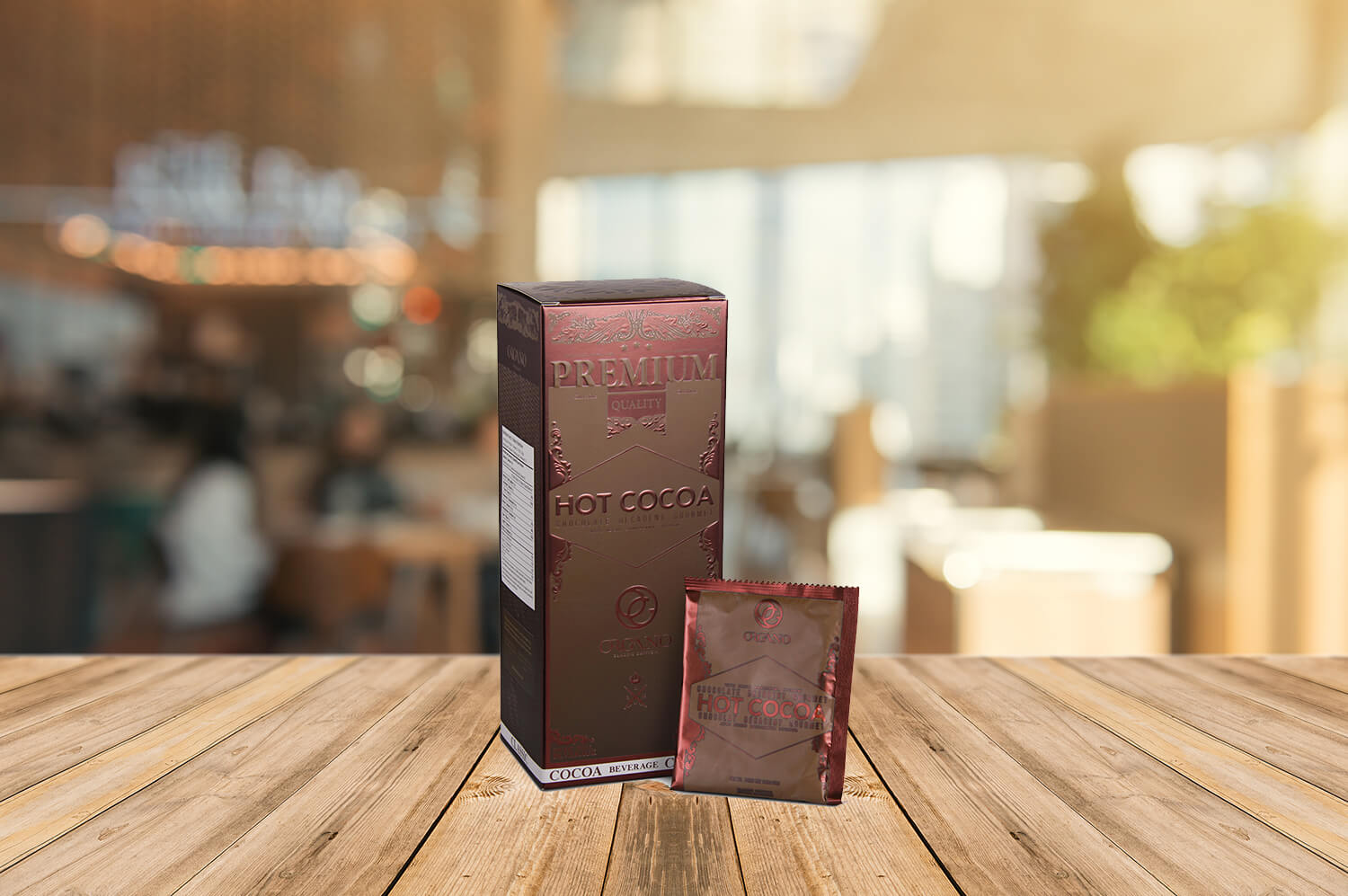 WHAT IS IT?
Organo™ Gourmet Hot Cocoa provides a comforting warm and silky drink mix that is rich in flavor. It can be enjoyed hot or iced for a delicious cocoa treat.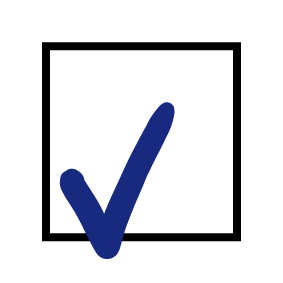 Perfect for the whole family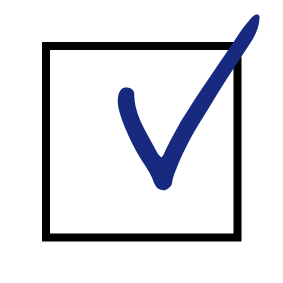 Caffeine free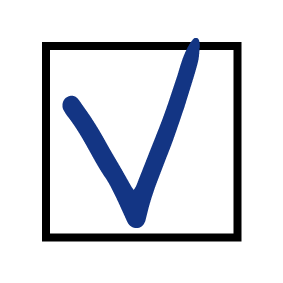 Features organic Ganoderma lucidum
KEY INGREDIENTS
Cocoa – The Latin name for cocoa—Theobroma—literally means, "Food of the gods." Cocoa has many benefits including its rich taste. Cocoa contains hundreds of compounds, including polyphenols, a type of antioxidant.
Fiber – each OG Gourmet Hot Cocoa has 3gr of fiber per serving.
Organo™ Gourmet Hot Cocoa provides cocoa with ganoderma which naturally contains fiber.
Ganoderma lucidum– also known as the red Reishi mushroom, this mild flavor adds a note of depth to the cocoa flavor and brings it's own benefits. Ganoderma mushrooms provide triterpenoids and amino acids. Ganoderma mushrooms are 'adaptogens'.
Ganoderma lucidum has been used in traditional Asian culture for thousands of years. The name Ganoderma lucidum means "spiritual potency", while the Japanese name Reishi can be translated as "King of Herbs".
Malt Extract – Malt extract helps give the OG Gourmet Hot Cocoa an 'old fashioned' chocolate flavor.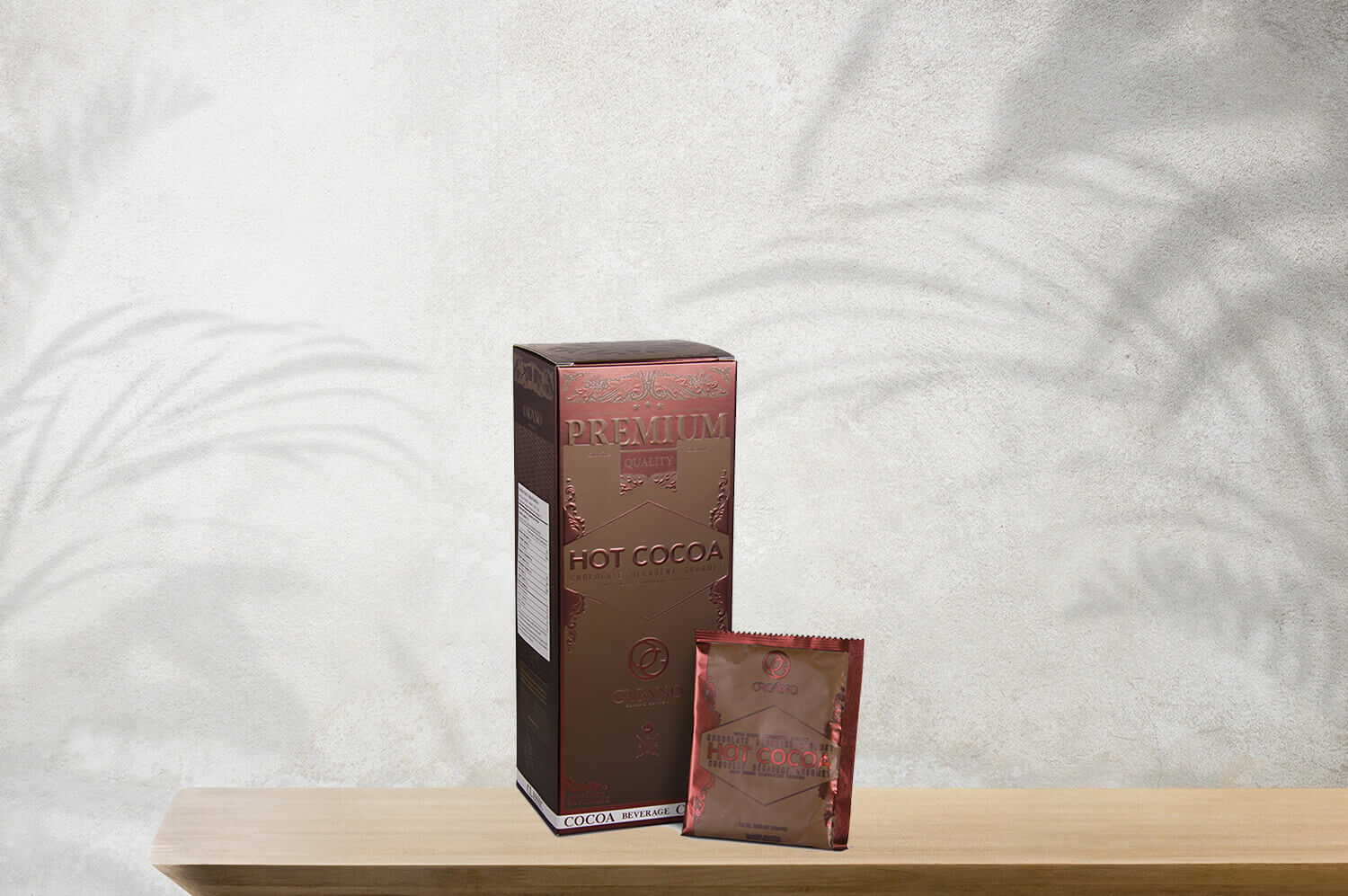 We are proud to introduce the Organo product line. Select Organo premium gourmet beverages and supplements are now available to all Reminiscience customers and affiliates. All around the world Reminiscience customers can now wake up to the incredible benefits and taste of the Organo products.