ORGANO's Gourmet ROYAL Black Coffee contains arabica coffee beans from Colombia and Brazil, grown to bring that smooth profile and hints of chocolate we all love, and rich in antioxidants for a perfect brew.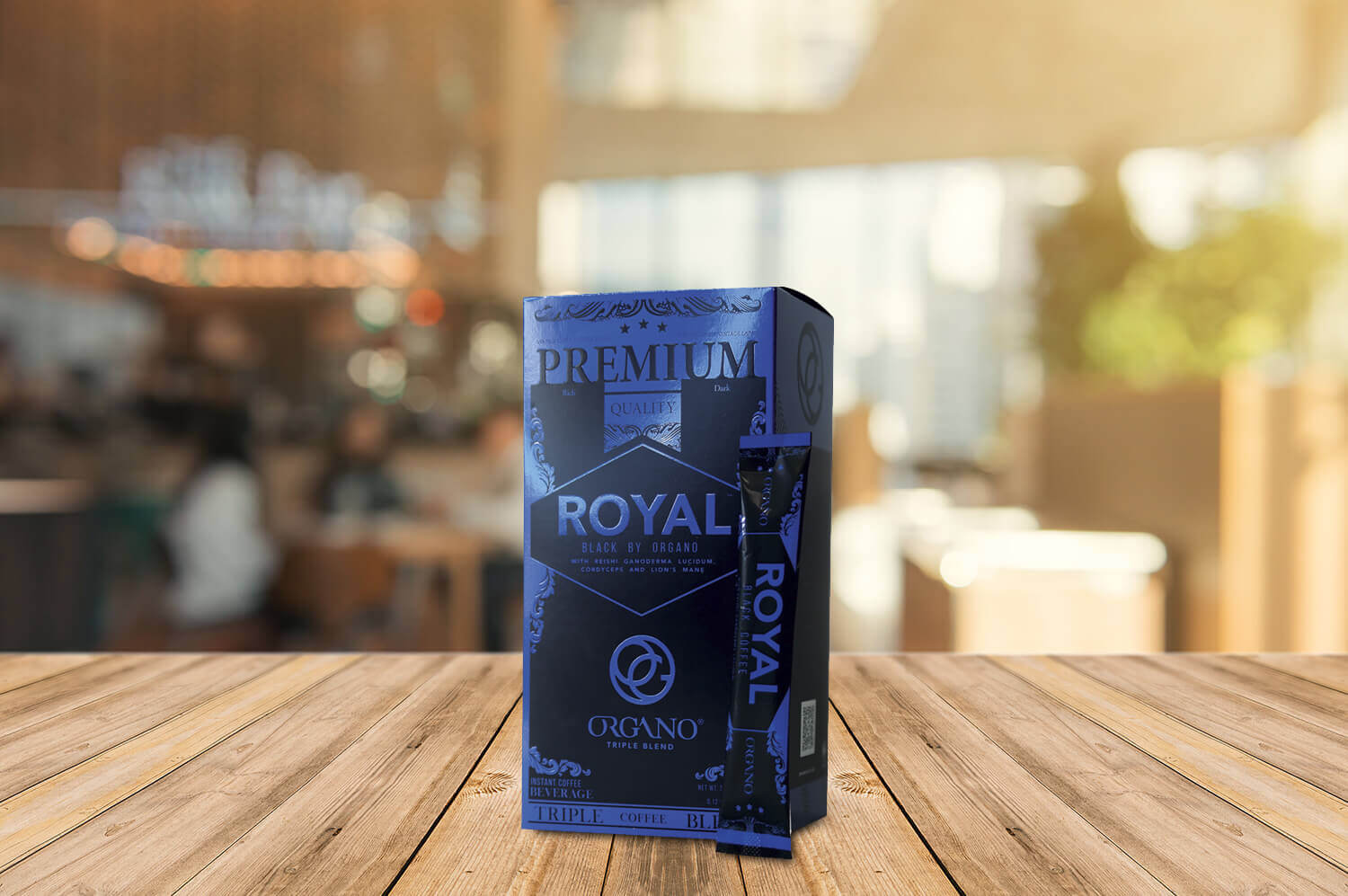 WHAT IS IT?
With a rich and robust flavour packed into each cup, this coffee provides healthy nutrients and antioxidants found in coffee, enhanced with the benefits of the Triple Mushroom blend of Ganoderma, Cordyceps, and Lion's Mane.
This exclusive Triple Mushroom Blend supports a strong immune system, boosts energy and stamina, and enhances cognitive function. Combine that with the smooth and rich flavours of our gourmet coffee, wrap it in a single-serve packet, and enjoy nutritional benefits and premium taste in every cup!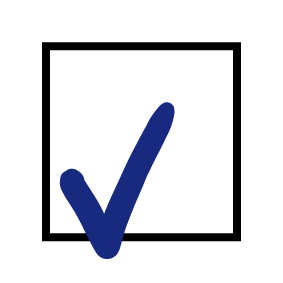 25 Sachets per box
DID YOU KNOW?
The mushrooms in your Gourmet Royal Black Coffee are:
Certified Organic
Vegan
Gluten-Free
Non-GMO
Pesticide Free
Non-Irradiated
BSE/TSE Free
Melamine free
Residual Solvent Free
Grown with multi-patented fermentation & cultivation processes
Grown on exclusive Non-GMO purple corn
Mushrooms take in their food from the outside, just like animals do. The environment in which they grow impacts the quality of compounds and nutrients found in them.
The Ganoderma, Cordyceps, and Lion's Mane that make up our triple mushroom blend are grown on a non-GMO, High Antioxidant substrate – Purple Corn. This results in greater nutritive value and a natural expression of micronutrients.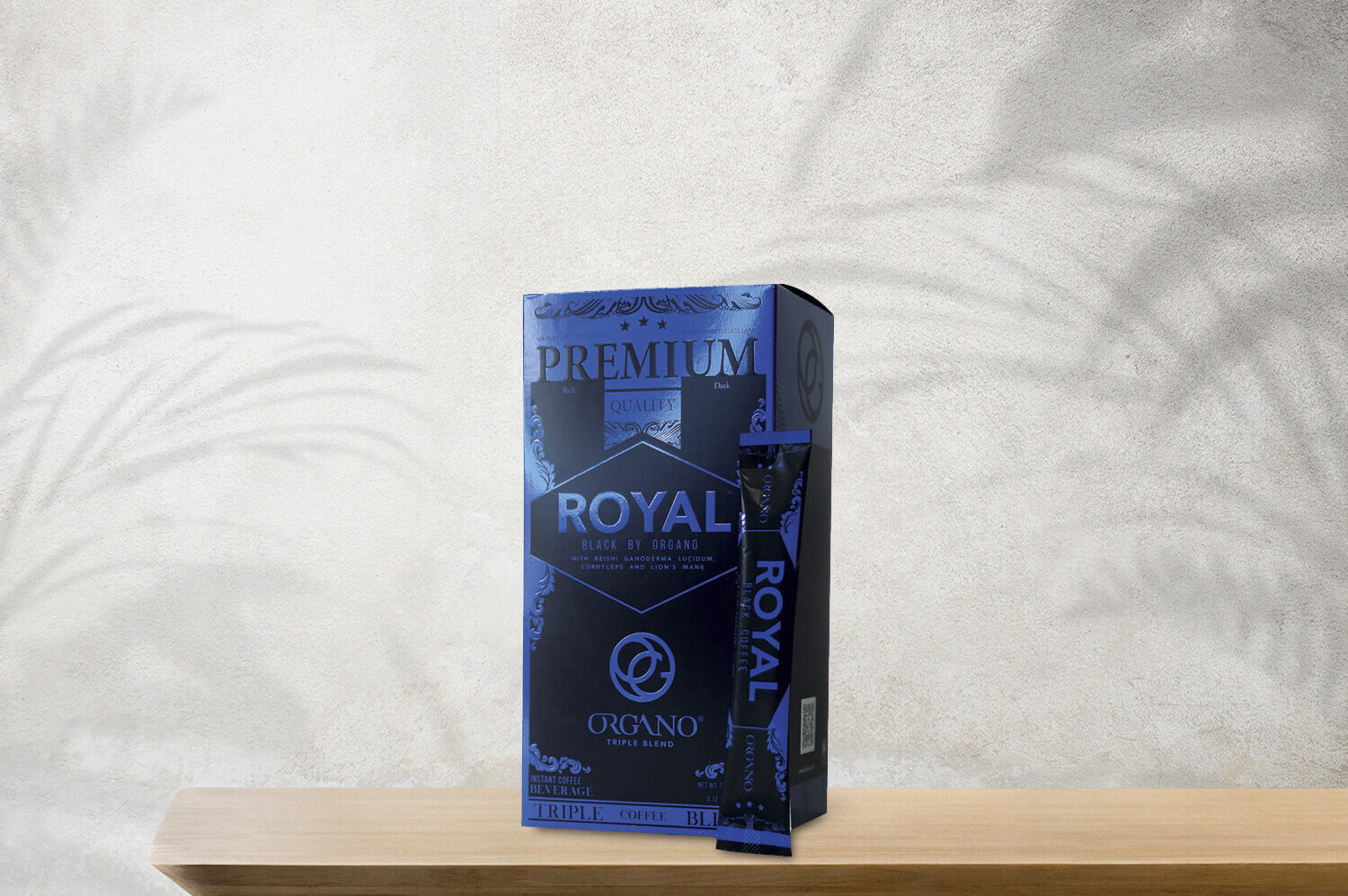 THE PREPARATION
How much water do I need per cup?
You can tailor your cup to your own taste! Here's a guide:
Use 6oz (170ml) of water for a rich and flavorful shot
Use 8oz (225ml) of water for a smooth and creamy cup
Use 10oz (285ml) of water for a light cup
What is the ideal temperature of the water?
The ideal temperature of the water is between 195 to 205 degrees Fahrenheit.
We are proud to introduce the Organo product line. Select Organo premium gourmet beverages and supplements are now available to all Reminiscience customers and affiliates. All around the world Reminiscience customers can now wake up to the incredible benefits and taste of the Organo products.